Shenanigifts
Shenanigifts is a new event that is all the rage in Neopia. To participate, users can pick up party invitations from the NC Mall. The invitations can be bought in packs of 1, 5 or 10. Each party will have a different theme of prizes. Once you activate your invitation in your inventory, you can head on over to one of the parties.
When you arrive, you'll be greeted by Elephantes who each hold a gift. You begin by choosing one Elephante to present you with a gift. You can choose to either accept it, at which point the item will be added to your inventory and the game will end, or choose a different Elephante to exchange gifts with. If you choose to exchange, the next Elephante will present you with their gift and again, you can choose to accept it or pick a different Elephante. You can change Elephantes up to 3 times in a single game. Once you have chosen to change Elephantes, you cannot go back to a previous one to choose their gift, unless you're using the Second Look Power-Up, so think carefully before you turn down a present!
Each party also has the chance of awarding a special limited edition bonus item along with your regular prize. So what are you waiting for? Party on!
Power-ups
There are three different power-ups that you can purchase for the game. All three are stackable, meaning you can use one, two or all three together at once! Here's what each of them does:
| | |
| --- | --- |
| 2 Gift Party Shenanigifts Power-Up | Each Elephante will have two gifts at the party. You will get both from the Elephante you choose. |
| Extra Chance Shenanigifts Power-Up | Allows you to choose an extra Elephante once you've used up your regular three choices. If used together other power-ups, this one MUST be applied first! |
| Second Look Shenanigifts Power-Up | After choosing your last Elephante (third, or fourth when used with the Extra Chance Power-Up), you can choose to go back to any of the other Elephantes and pick their gift. |
Current Prizes
<! - -GLOW PARTY PRIZES - - >
Glow In The Dark Party
(May 25, 2018)
<! - -MASQUERADE PARTY PRIZES - - >
Masquerade Party
(January 30, 2018)
<! - -FIREWORKS PARTY PRIZES - - >
Fireworks Party
(August 25, 2017)
<! - -RETIRED PARTY PRIZES - - >
Retired Prizes
<! - LUAU PRIZES - - >
Luau Party
(August 4, 2016 - May 23, 2018)
<! - -GARDEN PARTY PRIZES - - >
Garden Party
(September 4, 2015 - January 30, 2018)
<! - -GARDEN PARTY PRIZES - - >
<! - -LUNAR FESTIVAL PRIZES - - >
Lunar Festival Party
(February 17, 2015 - August 25, 2017)
<! - -CAROLING PRIZES - - >
Caroling Party
(December 4, 2014 - August 3, 2016)
<! - -AUTUMN HARVEST PRIZES - - >
Autumn Harvest Party
(September 15, 2014 - September 4, 2015)
<! - -Petpetpet PRIZES - - >
Petpetpet Party
(July 11, 2014 - February 17, 2015)
<! - -LACE AND LINEN PRIZES - - >
Lace and Linen Party
(May 14, 2014 - December 4, 2014)
<! - -TEA PARTY PRIZES - - >
Tea Party
(March 13, 2014 - September 15, 2014)
<! - -SILVER AND BLUE PARTY- - >
Silver and Blue Party
(December 17, 2013 - July 11, 2014)
<! - -COSTUME PARTY PRIZES - - >
Costume Party
(September 27, 2013 - May 14, 2014)
<! - -FLOWER PARTY PRIZES - - >
Flower Party
(July 5, 2013 - March 13, 2014)
<! - -BLACK AND WHITE PARTY- - >
Black and White Party
(June 25, 2013 - December 17, 2013)
<!- -WATERMELON PARTY- - >
Watermelon Party
(June 25, 2013 - September 27, 2013)
Extras
Neopets Alerts
Neopets Today

Play Featured Game

Featured Band: Chomby and the Fungus Balls
« Previous
Now
Next »
Jan 1st - New Year's
Jan 3rd - Aisha Day
Jan 6th - Gnorbu Shearing Day
Jan 11th - Festival of Buzz
Jan 14th - Sloth Appreciation Day
Jan 16th - Elephante Day
Jan 29th - Kacheek Day
The Runway Customization Contest
The Thirteenth Hour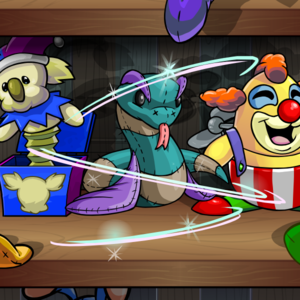 Winning entry for "Unconverted vs Converted"!
Click the picture to see the (un)converted entry!
Click here to enter the next round!



Winner for our Second Special Edition Contest!

The Curse of the Golden Ixi Idol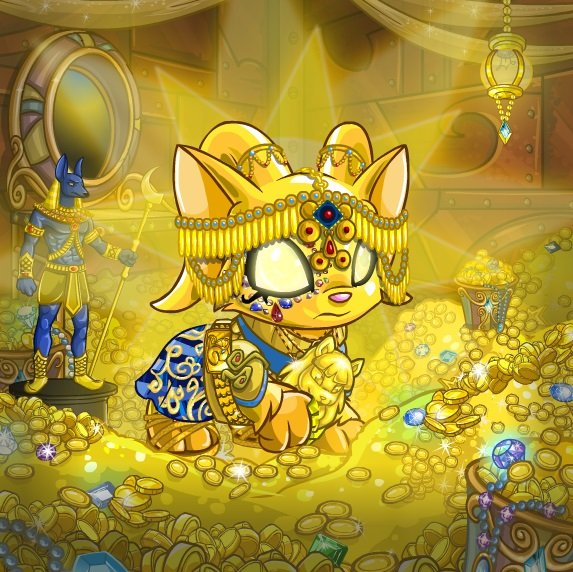 Recent TDN Forums Posts