The Daily Neopets' Puzzle Challenge
Welcome to thedailyneopets.com's Puzzle Challenge '08! Our site mascot, Jerry, has been challenged by his wayward brother Gerald to complete a series of puzzles - and if he doesn't the very future of TDN could be at stake! As Jerry's not so good at puzzles he could really do with your help to beat Gerald's Challenge.
---
IN ORDER TO ENTER... you need to be logged in to your tdnAccount!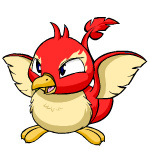 The Daily Neopets uses a cool account system called tdnAccounts. You need this account so we can store data about you in regards to this puzzle. :) Please log in if you already have a tdnAccount or go create one if you don't!
LOG IN - OR - CREATE AN ACCOUNT
Still confused? Check out our instructions here.
---