Apply For Staff: Customisation
You're viewing the job description and application for the Customisation Team.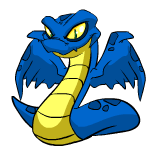 Job Description
The Daily Neopets is seeking active Neopets players who are Customisation enthusiasts. The ideal candidate has a firm understanding of the NC Mall, Customisation-related things, and enjoys customising their Neopets.

Job Tasks
Log in to The Daily Neopets frequently.

Check the Staff Chat, IRC, and emails.

Add newly-released wearable items to the database as soon as possible.

Update the Customisation department's news.

Edit pricing for wearables, morphing potions, and paintbrushes.

Use TDN's staff panels to publish or update site content (we'll train you!).

Answer visitor inquiries and deal with error reports.

Specific Preferences
Here are a list of preferences we have. The following are not requirements for applying.
We're hoping to find staff who are online most days when news is released at midnight NST.

A pre-existing interest in all things customisation is a huge plus.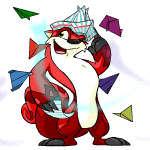 Guidelines for Applying
The people we're looking for must meet the following qualifications. If you do not, please do not apply as you will not be accepted.
We prefer applicants be at least 16 years old.

Our key methods of communication are IRC and email. Please make sure you're familiar with the basics of IRC and/or have a regularly-checked email account. We will expect you to use both in the long term.

We welcome people from all around the world to apply. However, you should have a firm grasp of English because The Daily Neopets is an English web site.

Applicants must not be staff at any other Neopets help site.

Most of our positions require an intermediate understanding of both HTML and BBCode.

Applications for Customisation staff must have access to the NC Mall. You do not need to purchase NeoCash as part of staff, but you need to be able to have access to NC Mall images, item names, etc.

We understand your content samples take time. However, if you don't put your best foot forward, we'll also assume you won't put your best foot forward on staff at TDN. Samples are required otherwise your application will be rejected.

All TDN positions are volunteer positions. TDN is a Neopets fan site by Neopets fans for Neopets fans.

Please plan on doing this job for some time. We are not looking for people who will stick around for a month, then disappear. Please only apply if you know you'll enjoy it and have fun.

Please allow us up to 3 weeks to respond to your application.

Application Form
To apply, please fill out the form below and submit it to us. The star icon (

) denotes a required field.