Apply for Staff: NeoAvatars Staff
You're viewing the job description and application for the NeoAvatars Team.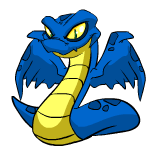 Job Description
The Daily Neopets is seeking active Neopets players to join our NeoAvatars Team. If you enjoy collecting Neopets avatars and are an avatar guru, this job is for you! As a NeoAvatars admin, you'd be responsible for keeping our NeoAvatars checklist data up-to-date and posting updates related to collecting avatars.

Job Tasks
Log in to The Daily Neopets frequently.

Check the Staff Chat, IRC, and emails.

Find information regarding new or unsolved avatars.

Keep links and solutions in avatar checklist up to date.

Post alerts for avatars that can be obtained only at certain times (i.e. Darigan Pteri alerts).

Add new avatars to the database.

Answer inquiries submitted to NeoAvatars through our ticket system.

Specific Preferences
Here are a list of preferences we have. The following are not requirements for applying.
We are looking for team members who can be online at 12 AM NST if needed.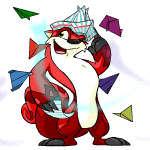 Guidelines for Applying
The people we're looking for must meet the following qualifications. If you do not, please do not apply as you will not be accepted.
We prefer applicants be at least 16 years old.

Our key methods of communication are IRC and email. Please make sure you're familiar with the basics of IRC and/or have a regularly-checked email account. We will expect you to use both in the long term.

We welcome people from all around the world to apply. However, you should have a firm grasp of English because The Daily Neopets is an English web site.

Applicants must not be staff at any other Neopets help site.

Most of our positions require an intermediate understanding of both HTML and BBCode.

All TDN positions are volunteer positions. TDN is a Neopets fan site by Neopets fans for Neopets fans.

Please plan on doing this job for some time. We are not looking for people who will stick around for a month, then disappear. Please only apply if you know you'll enjoy it and have fun.

Please allow us up to 3 weeks to respond to your application.

Application Form
To apply, please fill out the form below and submit it to us. The star icon (

) denotes a required field.