Neopets Cheats, Game Help, Neopets Freebies, Neopets Dailies
The Daily Neopets is a Neopets fan site that is devoted to providing you with the best Neopets help. We pride ourselves on our large selection of content: Neopets cheats, dailies, in-depth plot solutions, game guides, articles, unreleased news, and more!
More Sections: TDN Graphics, Customization, Battlepedia, Neopets Avatar Solutions, Avatar Lending Program
| | |
| --- | --- |
| | |
on July 29, 4:59 pm NST by hrtbrk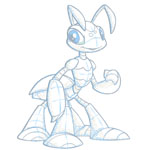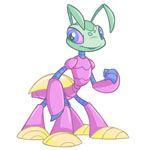 Sketch | Pastel
Comments: 12
on July 24, 5:04 pm NST by hrtbrk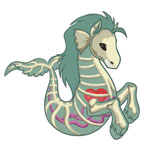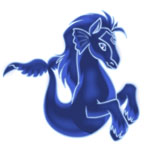 Transparent | Dimensional
Comments: 21
on July 22, 3:03 pm NST by .Brianna.
Yet another birthday cupcake has been spotted in the NC Mall! Head there now to claim your third free gift!




Comments: 5
on July 19, 5:54 pm NST by hrtbrk
Hi everyone! It's that time again where we like to send a friendly reminder on account security and how you can protect your account.
Over the past week, there have been an large amount reports of accounts being broken into, affecting people who view the Neoboards, pet pages and neomails. But fret not, there are a few ways you can protect yourself!
Always remember to log out.
This is an important, and easy step in preventing your account from being compromised. Doing so issues you a new cookie, which is something that remembers you every time you go back to the website. It is what account thieves steal from you in order to gain access to your account, so by logging out and logging back in, it makes the cookie that the thief may have become obsolete and unable to gain access to your account!
Frequently change your password/do not use the same password for every account.
While cookie grabbers cannot gain access to your password, it it still a wise choice to update your password every few months. Make sure you choose something that is not easy to guess, and have it contain a string of different numbers, letters, and characters.
Put a PIN on everything.
Making sure you have a PIN on everything that is important to you will help prevent any items, neopoints - or worse - pets - from being removed from your account.
Turn OFF Advanced Neomails, NeoHTML and other fancy font effects.
It is suspected that cookie grabbers (CGers) are being embedded into Neomails as well as on Neoboards. It is recommended that you enable Plain Text Neomails in your user preferences as well as going into your neoboard preferences and disabling the fancy text as well as hiding Neo-signatures. This should block any malicious script that is hidden in these features.
NOTE: If you receive a suspicious neomail, it has been advised to not open it up.
Use other browsers and their plugins!
If you absolutely have to view a pet page, it is suggested to do so on a browser that you do not use for Neopets. It is also being suggested that if you MUST view the Neoboards to do so on a side account so your main won't become compromised. Additionally, a lot of browsers offer plugins that will allow you to block requests from websites other than Neopets. Doing so will stop the cookie grabber exploit from happening. Popular plugins to do this are NoScript and RequestPolicy (any script blocking plugin will do). If you choose this option, remember to white list requests from Neopets ONLY.
Additionally, always make sure your browser and their plugins (including Flash) are up to date.
If something is too good to be true, it probably is.
A lot of compromised accounts have had their expensive, rare, pets thrown into the pound as well as their galleries emptied into the Money Tree. Remember that if you see these things that it is probably too good to be true and you should not be tempted by cheap items appearing around Neopia as they came from a compromised account. It could be a trap or could end with you being reprimanded for it.
We hope these small tips and practices can help protect you around Neopia. For an extensive look at account security, please view our guide!

Comments: 16
on July 18, 4:36 am NST by hrtbrk
Spin Trudy's wheel every day and win prizes! The prizes increase for every consecutive day you spin her wheel, with the max of 25 days before it resets back to Day 1.
So hop on and spin Trudy's wheel! You can find her on any random page.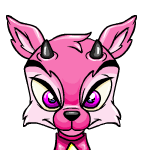 Comments: 72
on July 17, 8:38 pm NST by hrtbrk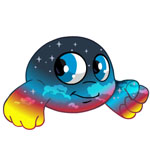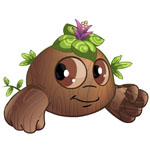 Eventide | Woodland
Comments: 6
RSS Listing
Complete News Archive

Neopets Alerts
Neopets Today
Play Featured Game

Featured Band: Twisted Roses
« Previous
Now
Next »
Aug 8th - Blumaroo Day
Aug 11th - Discovery of Brightvale
Aug 18th - Meerca Day
Aug 20th - Usuki Doll Convention
Aug 24th - Grundo Day
Aug 25th - Mutant Day
Aug 29th - Kyrii Day
Recent TDN Forums Posts