Festival of Neggs 2012
The Festival of Neggs is much like a Springtime version of the Faerie Festival, and a more complex version of the Springtime Celebration. Everyday you go to the Festival Page

to obtain an exclusive free prize!
About
The Festival of Neggs

is a yearly event that celebrates Spring. Users will be able to hunt for neggs daily (Day One counts as April 2-3) from April 2 to April 22 with prizes being awarded after collecting all four neggs of each pattern.
Useful Links
Negg Hunt
Each day, Kari will give you a hint as to where you can find that day's patterned negg. There are four neggs for each pattern, and once they've all been collected, you can choose a prize. Additionally, mini versions of the patterned neggs are also being hidden for you to find. Users may purchase a Negg Enlarger from the NC Mall

to zap the mini version of the daily negg that will be put in your inventory

once it's been found. Zapping will enlarge it to a full-sized negg which will have a special NC item inside! There are also random plastic neggs all over the website. The random neggs don't count for your patterned negg search, but collecting all 10 plastic neggs each day will also award you with a bonus prize! You must claim the bonus prize on the day it is awarded. After the day has passed, you cannot collect the prize for that day.
Plaid Neggs
Swirly Neggs
Polka-Dot Neggs
Striped Neggs
Zigzag Neggs
Mysterious Negg
While Kari has been busy with the Negg Hunt, her assistant Zaira

has her hands full. She found a journal, the author of which apparently stumbled upon an "uber-powerful" negg:
After she had some time to examine the journal, she decided it could hold clues to the locations of these powerful neggs. Users can read the newest entry

and, after having read all the entries, solve the location of the Clockwork Negg.
Entry 2

Now that the team has been assembled, we've begun gathering our provisions, packing our things, and figuring out where the mysterious Clockwork Negg will be hidden (as well as who will be the one to protect it) . One thing we've decided is that, to throw off those that might seek out the relic, the team's remaining members will be taking different types of Neggs to four other destinations.

For instance, the wizard of the team (whose name is Selvin) insisted on not going to the Lost Desert?something about a fear of Scamanders, apparently. That was fine with the rest of us, so it's been decided that the wizard would go elsewhere. Meanwhile a team member named Voughn, who appeared quite taken with the look of the cloud Negg, insisted on taking that one to its destination. Again, there was no argument from the rest of us, so that's settled.
Entry 5
Today was the day that we settled on who would be going to Shenkuu. One team member, Rutu, seemed particularly enthusiastic to be going, saying that it had been a longtime dream to visit such an exotic location. Another mentioned that now is an ideal time for stargazing, since the night skies are unusually clear this time of year. On the other hand, things got kind of awkward when the knight of the group stated that being the one to transport the clockwork Negg was absolutely out of the question. Nobody else had an issue with doing it, though, so it didn't become an issue.
Entry 8
It seems our wizard is not so fond of Brightvale, either. Could a sudden plague of Scamanders have taken over King Hagan's realm, too? Anyhow, the traveller responsible for delivering the glass Negg was more than happy to go there. Speaking of the glass Negg's transport, it certainly seems like that would be a lot of pressure to live with?after all, one misstep or accidental drop, and smash! There goes your precious cargo. On a lighter note, luckily for our volunteer, they've had unseasonably good weather along the route to Brightvale lately; here's hoping that it continues 'til the journey's conclusion.
Entry 9
A decision was made today as to who would be transporting the Clockwork Negg. In the end, Hurok was excused from consideration due to claims of "not liking the look of the thing." Let's just say that, if not liking the looks of someone were grounds for exclusion, then our pal Hurok would've probably been gone long ago. The group's explorer has been ruled out, as well; among the many reasons the explorer gave was that the whirring of the Negg's gears made it difficult to sleep (I for one, will be relieved once the explorer's snoring is no longer around to keep me from sleeping at night). Speaking of sleeping, it's been a long day, and tomorrow is looking like it could be even longer, so I'd best try to get some shut eye.
Entry 12

There was a bit of confusion this afternoon, which led to an awkward situation that, thankfully, was comically resolved. It all began when someone called out, "Rutu!" in an attempt to get the blacksmith's attention. When the blacksmith didn't respond, the team member who called out the name angrily walked over and asked if there was a reason why they'd been ignored. Chuckling, the blacksmith said, "Because my name's not Rutu," at which point everyone else laughed heartily.

It turns out the reason the team member was calling for the blacksmith was to request the delivery of the sand Negg. "I don't have to take it to Altador, do I?" the blacksmith asked. "That would require sailing, and I tend to get seasick." The blacksmith was then assured that, no, the sand Negg would not need to be taken to Altador. Upon learning this news the blacksmith responded by shouting "Yeah!" and giving an enthusiastic fist-pump... which smacked directly into an overhead branch, resulting in what's likely to be a few days' delay as we wait for the blacksmith's hand to heal. Brilliant...
Entry 14
When trying to decide who would transport the plant Negg, one member of the team abruptly said, "To be honest, I don't care which Negg you want me to deliver. I will say, though, that as someone with a serious sweet tooth, my destination of choice would be Kiko Lake. It's not even close?I mean, all that rock candy and taffy? Mmm!" And so, it was decided that the plant Negg would go to Kiko Lake. Unfortunately, the next morning the plant Negg's deliverer noticed that the wicker basket in which the Negg was to be transported had a huge tear along one of its lower corners. There is currently no known culprit, but it's suspected that this is the work of Meepits...
What we know so far...
The answer was... Rutu to Shenkuu!
The Cave
Despite an urge to rush in, you resist, briefly considering your options. Not seeing any traps, you slowly begin to approach. Advancing on the noble poogle's skeletal remains, you find yourself moved by her defence of the powerful artefact. An up-close look at the Negg's magnificence, however, snaps you back to reality.
If you have already clicked on the negg, you will see it is blank and you have no options. Scroll to the bottom of your screen and click the "back to cave" option. You will once again see the skeleton with its bag with scrolls in it. Click on the scrolls
You will now be able to begin the puzzle. Match the symbol at the top of the negg on the side you're working on to the correct symbol at the top of the scroll - you will have three sides but six symbols on the scroll. The scroll will then give you the correct hints as to where to place the colors and symbols on your negg. Some of the clues will overlap. This is helpful because if a symbol overlaps a colour, you know exactly what goes on that square. The main think to look for is that there are three of each symbol used, one of each color.
Quick Tips:
Take care of the biggest clue pieces first
You should only have 1 symbol of each colour
If you get stuck on one side, try working on another and come back to it later
Some example solved sides:
Once all three sides are successfully completed, you are taken to this page:
You open the Clockwork Negg, which reveals...

...a sudden gush of dark matter, which appears rather toxic and is quickly spreading! Recoiling, you take a few steps back and cover your face. This is certainly not what you expected...
Pressing continue causes you to flee, but then you get your prizes!
The Battle
Luckily for you, the dark matter's begun to dissipate-not so luckily, however, the clearing of the dark matter has revealed a rather fearsome-looking creature... the notorious Neggbreaker!
After visiting Zaira

and clicking on the Face of the Neggbreaker, it will take you back into the cave.
Taking a long, hard look at the Neggbreaker, you conclude that going toe-to-toe with this behemoth would indeed be a tall order. Scanning the area around you, however, doesn't offer many options for using something as an impromptu weapon. You now have to choose: grab something and fight with it, or take your chances against the Neggbreaker with what you've got?
The mysterious dust has also clearer enough for you to see inside the Clockwork Negg. You will notice in the bottom right hand corner, there is an amulet. Clicking on it will give you the option to collect it:
You are then taken to your inventory

where you will be able to equip the amulet before heading to the 1- Player Battledome

to challenge the Neggbreaker!.
His strength may look intimidating, but look at the strength of the amulet:*
The Neggbreaker hisses at you...
Well done! Thanks in part to the amulet you received from the Clockwork Negg, you have managed to defeat the Neggbreaker, who has since retreated to the cave from whence he came. The time has now come to collect the prize you've earned for this great achievement!

To the victor goes the spoils...
...as your reward for vanquishing the Neggbreaker with the amulet, you have earned the following prize:
Users will have until 11:59:59pm NST on April 22nd to complete this challenge.
Daily Plastic Negg Prizes
Collecting all 10 plastic neggs every day (Midnight NST-Midnight NST) will award a prize each day! The possible prizes are listed below:
Final Event Prizes
Negg-cellent!
You found all 20 Plastic Patterned Neggs on their day of release. This accomplishment has earned you the following prizes:
Outstanding!
You successfully tracked down all 20 Plastic Patterned Neggs. For this achievement, you have earned the following prizes:
Mysterious Negg Prizes
For completing all the steps in the Mysterious Negg quest, users were able to select one of the four prizes below:
But that's not all! You've also earned the following:
You also receive a Neoboards Avatar!
Neopets Alerts
Neopets Today

Play Featured Game

Featured Band: Jazzmosis
« Previous
Now
Next »
Aug 8th - Blumaroo Day
Aug 11th - Discovery of Brightvale
Aug 18th - Meerca Day
Aug 20th - Usuki Doll Convention
Aug 24th - Grundo Day
Aug 25th - Mutant Day
Aug 29th - Kyrii Day
The Runway Customization Contest
Van Herbsing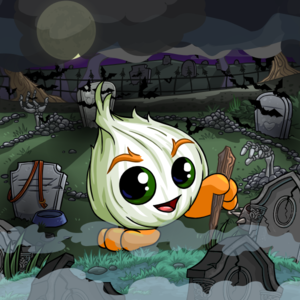 Winning entry for "No Clothes"!
Voting for Round 62 has started!
Click here to vote for your favourite entries!

Winner for our Special Edition Contest! There's No Use Crying Over Spilled Coffee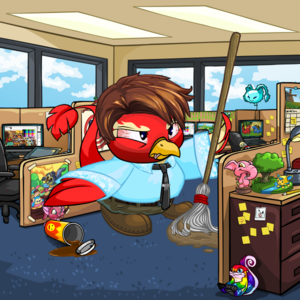 Watch this space.
Recent TDN Forums Posts