The Faeries' Ruin - Trophies and Prizes
Trophies and Prizes
Did you participate in The Faerie's Ruin? Then maybe you should go visit the Prize Shop

to redeem your prizes!

Welcome to The Faerie's Ruin Prize Shop! This shop has 33 prizes, most unique to the plot, 7 trophy ranks, an avatar, and a site theme!
Site Theme and Avatar
Something has happened!
You are now eligible to use the 'The Faeries' Ruin' theme when browsing the Neopets.com website! Check out your User Preferences to change your theme.
Something has happened!
You are now eligible to use 'Ruined' as an avatar on the NeoBoards!
Don't forget to check off your brand new avatar from your TDN checklist!
Trophies
Here is a list of trophies and their approximate cut off point!
| Rank | Trophy | Points |
| --- | --- | --- |
| Petrified Pie | | 1 - 999 Points |
| Unpaid Library Intern | | 1000 - 9,999 Points |
| Wraith Puncher | | 10,000 - 29,999 Points |
| Smarmy Hero | | 30,000 - 49,999 Points |
| Master of Insults | | 50,000 - 64,999 Points |
| Artefact Eradicator | | 65,000 - 89,999 Points |
| Saviour of the Faeries | | +90,000 Points |
Prizes
It seems you have points to spend! Prizes included an Avatar, Site Theme, and the items listed below!
The Faeries' Ruin Plot Prizes

10
points


Dangerous Artefact Keyring

Type: Toy

Magical ability to magnify powers sold separately.

100
points


Stone Pie

Type: Food

Poor pie... still stone. Mmm... crunchy.

299
points


Surplus Repository Furniture

Type: Furniture

Ten thousand pieces of stolen Lost Desert Scroll Repository furniture were recently recovered. This is unrelated to the recent promotion of Hanso to Master Thief.

500
points


Ogrin Master Fortune Cookie

Type: Food

What words of wisdom will the Ogrin Master give you today?

700
points


Angry Xandra Bobblehead

Type: Toy

Grrrr! Xandra bobbles at you in anger!

900
points


E-Z Brand My First Containment Field

Type: Toy

Practice your containment abilities with this super-fun toy set! DISCLAIMER: May cause destruction of property, loss of limbs, or other undesirable consequences. Do not look directly at My First Containment Field.

1,000
points


E-Z Brand Lockpicking Tools

Type: Gift

Thieves Guild endorsed, Hanso approved!

1,200
points


Adorable Wraith Plushie

Type: Plushies

Despite its undeniable adorableness, this might not be the best plushie to help the little ones go to sleep.

1,500
points


Noxs Mansion Background

Type: Mystical Surroundings

For sale: Evil castle, slightly used.

2,000
points


Xandra Mask

Type: Clothes

Show your supervillain pride with this terrifying yet stylish mask. Also protects against cunning insults.

2,500
points


Mint Condition Altadorian Guard Action Figure Set

Type: Toy

Guard things all day long with this action figure set!

2,700
points


1001 Roguish Insults

Type: Book

Become even more insulting with this book of handy phrases to hurl at your enemies. (Hurl the insults, not the book.)

3,000
points


Master Control Platform Home Edition

Type: Furniture

This is too confusing. How about a nice game of Extreme Faerie Cloud Racers?

3,500
points


Harmful Faerie Artefacts

Type: Book

A comprehensive list of all the dangerous faerie artefacts out there, so you know which ones to steal... for the greater good, of course.

3,900
points


Commemorative Epic Lithograph

Type: Furniture

An epic lithograph that commemorates a truly epic moment in epic Neopian history... Epic.

4,000
points


Captain of the Guard Stamp

Type: Stamp

This stamp should only be used on the most critical correspondence.

4,500
points


Stone Faerie Statue

Type: Gardening

This IS just a statue, right? Hey, has anyone seen Cronjobbia?

5,000
points


Hansos Legitimately Acquired Dagger

Type: Battle Magic

This stunning dagger is sharper than Hansos wit! He still has the receipt.

5,000
points


Sinking Faerieland Trinket

Type: Gift

Too soon?

5,500
points


Brynnso Plushie Set

Type: Toy

OMG! Joined at the hip, just like in real life!! *flail*

6,000
points


The Nox Memoirs

Type: Book

Remember back before Nox got killed? Good times, good times...

6,000
points


Xandras Cunning Disguise

Type: Clothes

Wait... you mean Xandra and the villain who crashed Faerieland are the same person? Ridiculous! Xandra wears glasses. The villain doesnt wear glasses.

6,500
points


King Jazan Plushie

Type: Toy

Wow, they captured his disdainful glare perfectly!

7,500
points


Brynns Brightvale Tunic

Type: Clothes

Wear your Brightvale colours with pride! (Chainmail not included.)

8,000
points


Altador Strength Potion

Type: Magic Item

Have the strength of nine Lupes with this potion! Well, not exactly... Okay, how about: With this potion you will have strength like King Altador!

8,500
points


Autographed Hanso Drawing Lithograph

Type: Gift

Includes a numbered certificate of authenticity.

9,000
points


Jazans Guyliner

Type: Grooming

This guyliner appears to be cursed. But youll still look fabulous!

10,000
points


Hansos Thief Jacket

Type: Clothes

Flip up the collar to look extra cool!

12,000
points


Hanso Charisma Charm

Type: Battle Magic

The most charisma you can legally cram into one object.

15,000
points


Captive Shadow Wraith

Type: Petpet

This little shadow wraith was not strong enough to evade capture. But keep a close eye on it so it doesn?t get into any trouble.

30,000
points


Faerielands Destruction Background

Type: Mystical Surroundings

Faerieland is falling! Faerieland is-... oh, it fell.

40,000
points


Faerie Paint Brush

Type: Special

Turn your pet into a high-flying faerie! Take your Neopet to the Rainbow Pool!

50,000
points


Brynns Legendary Sword of Wraith Smiting

Type: Battle Magic

Oblivion was no match for this mighty sword! Also handy for keeping charming rogues in line.
Written by
Ian
Errors or incorrect info?
Contact Us
.
Neopets Alerts
Neopets Today

Play Featured Game

Featured Band: Jazzmosis
« Previous
Now
Next »
Jan 1st - New Year's
Jan 3rd - Aisha Day
Jan 6th - Gnorbu Shearing Day
Jan 11th - Festival of Buzz
Jan 14th - Sloth Appreciation Day
Jan 16th - Elephante Day
Jan 29th - Kacheek Day
The Runway Customization Contest
The Thirteenth Hour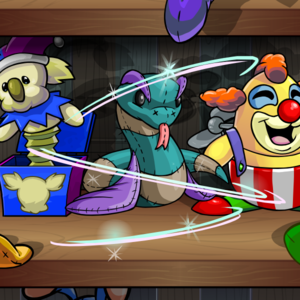 Winning entry for "Unconverted vs Converted"!
Click the picture to see the (un)converted entry!
Click here to enter the next round!



Winner for our Second Special Edition Contest!

The Curse of the Golden Ixi Idol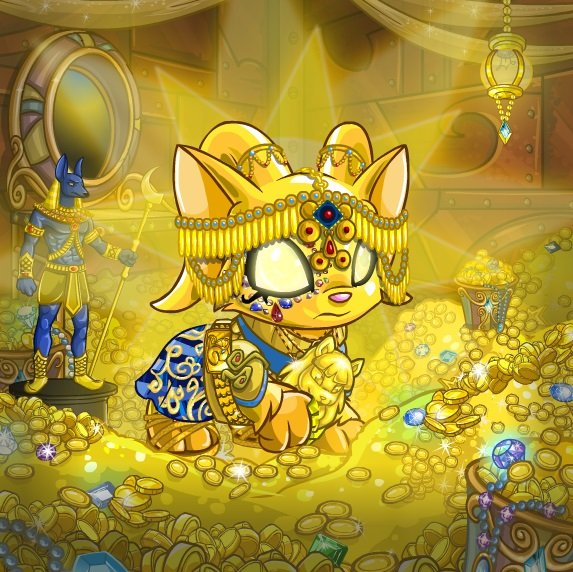 Recent TDN Forums Posts